AIS Auto Insurance is a nationwide insurance broker operated independently but is fully owned by Mercury Insurance Company. AIS first began offering car insurance in 1968, only in the California market. However, as the population expanded in California and more people purchased automobiles, AIS thrived and grew rapidly. It soon became one of the largest insurance brokers on the west coast.    
Mercury General bought AIS for $120 million in 2009, which has turned out to be a good deal in many respects. So today, Auto Insurance Specialists is a crucial piece of Mercury General's success and has allowed the California firm to expand nationwide. Outside of California, the company does business as Poliseek AIS Insurance Solutions, Inc.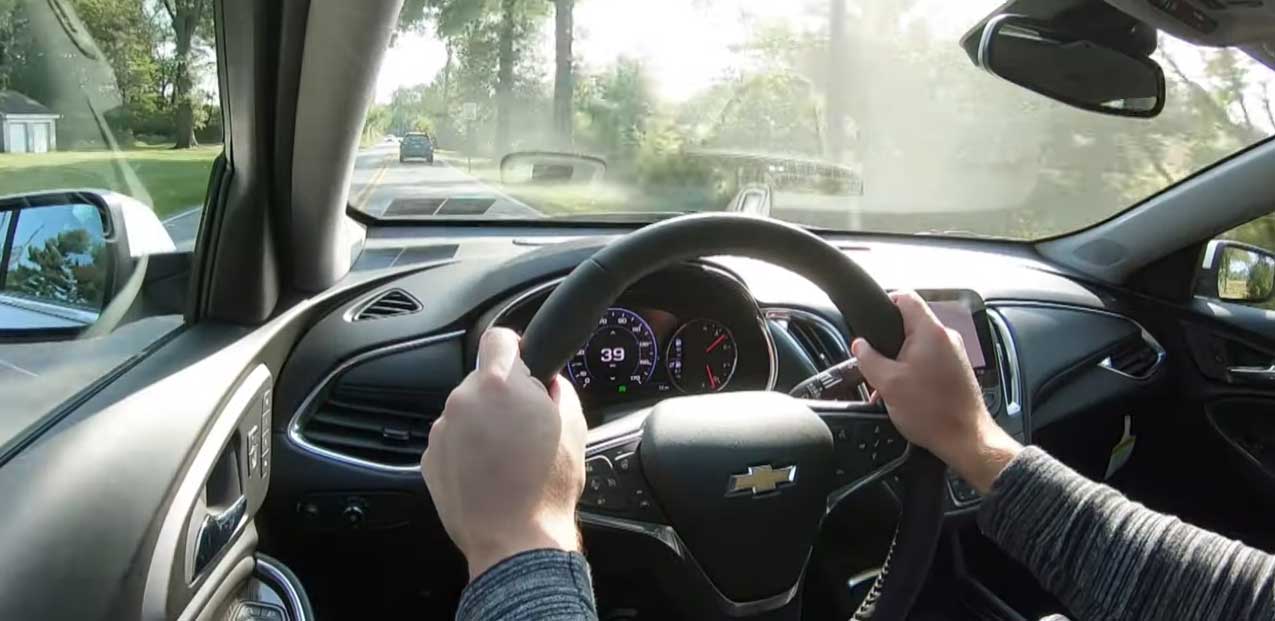 AIS Insurance Products
As AIS grew and clients needed more coverage choices, the company began expanding its' insurance lines. Today, the large broker offers many types of insurance lines. This includes: 
Home

Health

Renters

Condominium

Mobile home

Flood

Earthquake

Workers Compensation Coverage

Motorcycle, ATV, and Snowmobile Insurance

RV and Trailer Coverage

Life

Umbrella

Commercial auto insurance

General Liability

Classic Car Insurance

Boat and Personal Watercraft Coverage

Business Coverage

Mexico Auto Insurance

Rideshare Insurance for Uber and Lyft Drivers
One of the ways AIS sets itself apart from the competition is a laser focus on customer service. Each representative reviews the client's needs and then works hard at getting the best rates and coverage with top insurers. Customers appreciate the one-on-one service and the low rates. 
AIS Has a Primary Focus on Auto Insurance
Though the broker offers many insurance lines, including business and marine, AIS focuses on auto insurance. Automobile insurance accounts for 80% of the companies overall premiums. 
They sell car insurance coverage to private individuals and businesses. The company has the edge over competitors because it has partnered with more insurers and can offer rates many other brokers can't match.
Total Insurance Solutions
Another reason why so many people turn to AIS Auto Insurance is they offer total insurance solutions. Customers can get bundled home and auto insurance and save about 10%. If they later purchase a boat, RV, or motorcycle, they can add these onto their policy in minutes. It's one of the many advantages the company has.
Another reason so many people turn to A-I-S insurance is that they do the hard work of comparing shopping rates for free. The broker can take a customer profile and get the lowest price coverage from numerous insurers in just a few minutes. In short, AIS saves customers both time and money on low-cost casualty insurance.  
AIS Auto Insurance Superior Customer Service
AIS earned a reputation for putting the customer first and finding rates that many competitors can't match. Most drivers with a good DMV record can save hundreds just by switching to AIS for coverage. AIS representatives also help each client understand the need for quality coverage that protects the customer's assets while still saving them money.  
The companies mission is to help each customer find quality coverage at the cheapest rates possible. AIS only works with top-rated insurers and has a reputation for saving clients money on all insurance types, not just automobiles. 
Knowledgeable Agents That Care about Each Customer
Auto Insurance Specialist Company has some of the most dedicated agents in the business. Each agent goes through an extensive screening process before hiring. Most agents have ten or more years of experience in all aspects of insurance. The agents are most known for their caring attitude and taking the time to work with each customer.
AIS agents are a critical component of the broker's success. They are a frontline sales force that competes with other brokers and insurance agents all over the country. This is why A-I-S scrutinizes their agents so carefully. They are essentially the frontline salesforce responsible for closing policies. They help not only sell 
Mercury General's policies but sell policies nationally through their partner network. They help clients get not only the best rates possible but also reliable coverage that serves their needs. Many agents even work nights to help customers get insured. Call now to get a free over-the-phone quote, go online, and fill out an application. Start by entering your zip code.
AIS Auto Insurance Brokerage has Partnerships with 30 Insurers
AIS strives to offer the best rates, coverage, and discounts to each customer. The broker has been doing this for over 50 years. One of the keys to their success is their partnerships with select insurers. AIS only works with top-rated partners. Currently, there are over 30 partners. They are:
Mercury

Hartford

Chubb

Travelers

Progressive

Kemper

Anchor General

Foremost

Mapfre

Infinity

Arrowhead

Berkshire Hathaway

Plymouth Rock

Bristol West

Prospect General

Burns and Wilcox

RLI Insurance Company

Hagerty

Dairyland

Met Life
Workmens Auto Insurance Company
Safeco

National General

Pacific Specialty

Nationwide

Liberty Mutual

The General

American Modern

Western General

Builders and Tradesmen's

Century National Insurance

Cabrillo Pacific Insurance

Carnegie General

Robert Moreno Insurance

International Insurance Group

First American Insurance

Norman Spencer Marine

American Collectors Insurance

Stillwater Insurance Group

Aspire General Insurance
Auto Insurance Specialist Inc. Sells Insurance in all 50 States
In the past few years, AIS expanded its coverage significantly by expanding into every U.S. state by merging with Poliseek. Now, AIS is a nationwide company with a growing presence in every major market. 
Customers can now get free online quotes in every state online or over the phone in minutes. It's possible to review quotes and buy a policy from AIS Auto Insurance direct on your smartphone in any city in the United States.
Strong Presence in the California Market
Californians have a long love affair with their cars, and AIS has been insuring them for decades. The brokerage offers just about any type of automobile coverage a person needs. This includes:
California minimum liability insurance

Collision Insurance

Comprehensive Insurance

Uninsured Motorist

Gap Insurance

Rental Car Insurance

Towing Coverage
If you are moving soon to California or have friends and family doing so, you can contact an AIS Insurance specialist and get a quote over the phone in minutes at 866-946-4247 or go online to get quoted. Start now by entering your zip code.
California Company Offices
Cerritos
17785 Center Court Dr. North, #110
Cerritos, CA 90703
Call:(888) 772-4247|El Segundo
999 N. Pacific Coast Hwy., Ste. 125
El Segundo, CA 90245
(888) 772-4247
Emeryville
2100 Powell Street, Suite 100
Emeryville, CA 94608
(888) 772-4247|
Escondido
1815 D1 South Centre City Parkway
Escondido, CA 92025
(888) 772-4247|
Fullerton
2453 E. Chapman Ave.
Fullerton, CA 92831
(888) 772-4247|
Irvine
16969 Von Karman Ave., Ste. 100
Irvine, CA 92606
(888) 772-4247|
Long Beach
5000 E. Spring St., #100
Long Beach, CA 90815
(888) 772-4247|
Monterey Park
1255 Corporate Center Dr., #105
Monterey Park, CA 91754
(888) 772-4247|
Newhall
25129 The Old Rd., #312
Newhall, CA 91381-2248
(888) 772-4247|
Pasadena
150 E. Colorado Blvd., #103
Pasadena, CA 91105
(888) 772-4247|
Pleasanton
4637 Chabot Drive, #101
Pleasanton, CA 94588
(888) 772-4247|
Riverside
1600 Iowa Ave., #100
Riverside, CA 92507
(888) 772-4247|
Sacramento
1610 Arden Way, #119
Sacramento, CA 95815
(888) 772-4247|
San Diego
3131 Camino Del Rio North, #100
San Diego, CA 92108
(888) 772-4247|
Thousand Oaks
223 E. Thousand Oaks Blvd., Ste 101
Thousand Oaks, CA 91360
(888) 772-4247|
West Covina
1000 Lakes Drive, Suite 170
West Covina, CA 91790
(888) 772-4247|
Woodland Hills
20750 Ventura Blvd., #150
Woodland Hills, CA 91364
(888) 772-4247|
The broker also maintains offices in Bridgewater, New Jersey, Clearwater & Marathon, Florida, and Richmond, Virginia.
Mercury General Headquarters
4484 Wilshire Blvd
Los Angeles, California 90010
Phone: (800) 503-3724
AIS Auto Insurance Website
The company has a highly rated website AISInsurance.com. The site allows prospective customers to comparison shop quotes, get detailed information on discounts, and manage their policy. You can also find out the key contact information at the site, make a payment online, and even file a claim. The site also has a popular blog with extensive information on just about anything related to insurance.
AIS Insurance Quotes
All AIS Insurance quotes are free, and there is no obligation to purchase a specific policy. An AIS car insurance quote typically only takes about 5-7 minutes to complete. Customers can quickly review the lowest rates for the coverage they want and add on additional vehicles or drivers. The new AIS Auto Insurance website makes getting quotes fast and convenient. You can use your smartphone to get a new quote or retrieve a previous quote. 
AIS has spent millions improving its online business. It all starts with making it easy for customers to compare quotes from AIS and also competitors. By covering the entire country, Auto Insurance Specialists allow consumers to get quotes in any market in the United States.   
Final Takeaway on AIS Auto Insurance
Auto Insurance Specialist Inc. is an experienced broker that can offer you excellent auto insurance coverage rates in every state. The firm also sells a wide variety of insurance, including business and home coverage. 
AIS has award-winning customer service representatives and dedicated agents that help customers make the right buying decisions. AIS is a smart choice for anyone seeking quality coverage at the lowest rates. Get a free online quote now. Start by entering your zip code and compare your best rates.